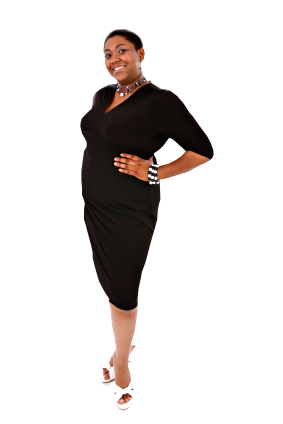 Attitude is Everything, Stay Positive!
Here are some great links and books that will be useful with ideas on organizing your life, creating a life vision, putting your best foot forward and staying motivated.
Dream dreams, set goals, be smart, become the person of your life vision!
Links*
[column width="47%" padding="6%"]
Learning Group with lesson and tools to help you get your ultimate job. Community, news and blog for a winning attitude and life style.
Dale Carnegie Training – Knowledge Center
Online videos and Podcasts for self-improvement and career development.
Maximize your inner strength today. Jack Canfield, author of the Chicken Soup series, can help.
Positive attitude is the power that drives you to success. Developing and manifesting a positive attitude makes life happier and more successful.[/column]
[column width="47%" padding="0″]
The 5 Myths of Positive Mental Attitude. With a positive mental attitude, you'll seek out positive choices and expect positive results.
How to have a positive mental attitude. You've heard that a positive mental attitude will improve your outlook but you may find it hard to see the results.
Squidoo: Steps-positive-mental-attitude
Steps to a Positive Mental Attitude – thinking positively. You are in charge of your Destiny. A Positive Mental Attitude will carry you through every step of your life! Optimism may be the key margin between winning and …[/column]
[end_columns]
Books*
[column width="47%" padding="6%"]
The 7 Habits of Highly Effective People
Stephen R. Covey
This book was a ground breaker when it was first published in 1990, and it continues to be a business bestseller with more than 10 million copies sold. Stephen Covey, an internationally respected leadership authority, realizes that true success encompasses a balance of personal and professional effectiveness, so this book is a manual for performing better in both arenas. His anecdotes are as frequently from family situations as from business challenges. Before you can adopt the seven habits, you'll need to accomplish what Covey calls a "paradigm shift"–a change in perception and interpretation of how the world works. Covey takes you through this change, which affects how you perceive and act regarding productivity, time management, positive thinking, developing your "proactive muscles" (acting with initiative rather than reacting), and much more… – Joan Price, Amazon Review
The 7 Habits of Highly Effective People Personal Workbook
Stephen R. Covey
A personal hands-on companion to the landmark The 7 Habits of Highly Effective People, which has become a touchstone for individuals, families, and businesses around the world. With the same clarity and assurance Covey's fans have come to appreciate, this individualized workbook teaches readers to fully internalize the 7 Habits through private and thought-provoking exercises, whether they are already familiar with the principles or not. This reference offers solutions to both personal and professional problems by promoting and teaching fairness, integrity, honesty, and dignity. This engaging new companion will help readers set goals, improve relationships, and create a path to life effectiveness. – Amazon Review.
Chicken Soup for the Soul: The Power of Positive Thinking: 101 Inspirational Stories about Counting Your Blessings and Having a Positive Attitude
Jack Canfield, Mark Victor Hansen & Amy Newmark
Every cloud has a silver lining. And the stories in Chicken Soup for the Soul: The Power of Positive Thinking will encourage readers to stay positive, because there is always a bright side. This book continues Chicken Soup for the Soul's focus on inspiration and hope, reminding us that each day holds something to be thankful for. – Amazon Review.
The Success Principles(TM): How to Get from Where You Are to Where You Want to Be
Jack Canfield & Janet Switzer
As a coauthor of the Chicken Soup for the Soul series… His advice is straightforward (examples: "reject rejection" and "surround yourself with successful people"), but rather derivative, with quotes from the likes of JFK, Colin Powell, Aldous Huxley, and fellow motivation author Napoleon Hill. Canfield's definition of success is primarily monetary, and he includes plenty of anecdotes depicting average folks who saved themselves from the brink of bankruptcy after following his principles… His cheerleader-caliber enthusiasm should benefit anyone looking to improve their lot in life. –Erica Jorgensen, Amazon Review.
Feel the Fear . . . and Do It Anyway
Susan Jeffers
Jeffers discusses the crippling effects of fear in her personal life and explains how she formulated a course of action for conquering it. Her answers are simple, her course of action difficult only because it requires courage. She explains how fear is based on the uncertainty of change and the lack of positive self image. She avoids psychological lingo, and includes many case studies about careers and changes in personal life both of which are beginning to cause anxiety in many teens. Her message is reassuring: choices are not opportunities to make mistakes, but valid paths to growth, whichever path we take. She addresses the fundamental cause of fear the belief that, "I can't handle it!" Feel the Fear is an important book, for while some young people are more crippled by insecurity that others, many do believe that the path to adulthood is fraught with dangers. Fear is doubtlessly a handicap with which they must learn to cope. – Jennifer John Reavis, Episcopal High School, Bellaire
How to Stop Worrying and Start Living
Dale Carnegie
Learn how to break the worry habit — Now and forever! With Dale Carnegie's timeless advice in hand, more than six million people have learned how to eliminate debilitating fear and worry from their lives and to embrace a worry-free future. In this classic work, Carnegie offers a set of practical formulas that you can put to work today. It is a book packed with lessons that will last a lifetime and make that lifetime happier. Fascinating to read and easy to apply, How to Stop Worrying and Start Living deals with fundamental emotions and life-changing ideas. There's no need to live with worry and anxiety that keep you from enjoying a full, active life! – Amazon Review.
What's Holding You Back?: 30 Days to Having the Courage and Confidence to Do What You Want, Meet Whom You Want, and Go Where You Want
Sam Horn
"A must-read for anyone who would like to be more polished, poised, powerful at work, at home, in social settings, at school, and in sports." –Jack Canfield, co-author of Chicken Soup for the Soul
You never again need feel powerless in the face of uncertainty, awkward with strangers, or helpless in new situations. Sam Horn shows you the way to a solid sense of self-assurance that doesn't depend on where you are or who you're with. This is a practical, user-friendly program that is filled with techniques you can begin using immediately. – Amazon Review.
Self-Coaching: The Powerful Program to Beat Anxiety and Depression, 2nd Edition, Completely Revised and Updated
Joseph J. Luciani
The prevailing therapeutic value of trying to change cognitive thought processes in order to ward off depression and anxiety is not new. However, the approach in this book puts the primary responsibility for making the change on the sufferer of either condition. For those who are uncomfortable with the thought of entering therapy or using medication, the self-coaching work here may be just the ticket to greater freedom from depression and anxiety. (There are a few useful self-tests.) As an alternative to traditional psychiatric options, the self-coaching and "self-talk" prescribed in the book may work to talk oneself out of temporary mild or moderate depression… – Marlene Chamberlain, American Library Association.
[/column]
[column width="47%" padding="0″]
The One Minute Manager
Kenneth H. Blanchard & Spencer Johnson
For more than twenty years, millions of managers in Fortune 500 companies and small businesses nationwide have followed The One Minute Manager's techniques, thus increasing their productivity, job satisfaction, and personal prosperity. These very real results were achieved through learning the management techniques that spell profitability for the organization and its employees. The One Minute Manager is a concise, easily read story that reveals three very practical secrets: One Minute Goals, One Minute Praisings, and One Minute Reprimands. The book also presents several studies in medicine and the behavioral sciences that clearly explain why these apparently simple methods work so well with so many people. By the book's end you will know how to apply them to your own situation and enjoy the benefits. – Amazon Review.
Who Moved My Cheese?: An Amazing Way to Deal with Change in Your Work and in Your Life
Spencer Johnson & Kenneth Blanchard
Change can be a blessing or a curse, depending on your perspective. The message of Who Moved My Cheese? is that all can come to see it as a blessing, if they understand the nature of cheese and the role it plays in their lives. The book is a parable that takes place in a maze. Four beings live in that maze: Sniff and Scurry are mice–nonanalytical and nonjudgmental, they just want cheese and are willing to do whatever it takes to get it. Hem and Haw are "little people," mouse-size humans who have an entirely different relationship with cheese. It's not just sustenance to them; it's their self-image. Their lives and belief systems are built around the cheese they've found. Most of us reading the story will see the cheese as something related to our livelihoods–our jobs, our career paths, the industries we work in–although it can stand for anything, from health to relationships. The point of the story is that we have to be alert to changes in the cheese, and be prepared to go running off in search of new sources of cheese when the cheese we have runs out. – Amazon Reviews.
The Power of Positive Thinking
Dr. Norman Vincent Peale
Translated into fifteen languages with more than 7 million copies sold, The Power of Positive Thinking is unparalleled in its extraordinary capacity for restoring the faltering faith of millions. In this insightful program, Dr. Peale offers the essence of his profound method for mastering the problems of everyday living. You will learn: How to eliminate that most devastating handicap—self doubt; how to free yourself from worry, stress and resentment; how to climb above problems to visualize solutions and then attain them; simple prayerful exercises that you can do every day, through-out the day, to reinforce your new-found habit of happiness; and, eliminating all the negative thoughts that prevent you from achieving happiness and success. The Power of Positive Thinking is an inspiring program that will help you create a positive change in your life. – Publisher Review.
Learned Optimism: How to Change Your Mind and Your Life
Martin E. P. Seligman
Vaulted me out of my funk. . . . So, fellow moderate pessimists, go buy this book." The New York Times Book Review.
Martin Seligman, a renowned psychologist and clinical researcher, has been studying optimists and pessimists for 25 years. Pessimists believe that bad events are their fault, will last a long time, and undermine everything. They feel helpless and may sink into depression, which is epidemic today, especially among youths. Optimists, on the other hand, believe that defeat is a temporary setback or a challenge–it doesn't knock them down. "Pessimism is escapable," asserts Seligman, by learning a new set of cognitive skills that will enable you to take charge, resist depression, and make yourself feel better and accomplish more… – Joan Price, Amazon Review.
How To Win Friends and Influence People
Dale Carnegie
This grandfather of all people-skills books was first published in 1937. It was an overnight hit, eventually selling 15 million copies. The book is just as useful today as it was when it was first published, because Dale Carnegie had an understanding of human nature that will never be outdated. Financial success, Carnegie believed, is due 15 percent to professional knowledge and 85 percent to "the ability to express ideas, to assume leadership, and to arouse enthusiasm among people." He teaches these skills through underlying principles of dealing with people so that they feel important and appreciated. He also emphasizes fundamental techniques for handling people without making them feel manipulated. Carnegie illustrates his points with anecdotes of historical figures, leaders of the business world, and everyday folks… – Joan Price, Amazon Review.
The Magic of Believing
Claude M. Bristol
Millions of success-oriented Americans have drawn on the no-nonsense techniques described in The Magic of Believing to achieve all their long- and short-term goals. Times may have changed, but ambitions have not, and Claude Bristol's tough-minded, hard-hitting message remains as fresh and focused as it was 50 years ago. The late Claude M. Bristol was a lawyer, lecturer, investment banker, and foreign correspondent. He is the coauthor of the long-time bestseller, TNT: The Power Within. – Amazon Review.
Coach Wooden's Pyramid of Success: Building Blocks For a Better Life
John Wooden & Jay Carty
Legendary college basketball coach John Wooden and Jay Carty know that when it comes down to it, success is an equal opportunity player. Anyone can create it in his or her career, family and beyond. Based on John Wooden's own method to victory, Coach Wooden's Pyramid of Success reveals that success is built block by block, where each block is a crucial principle contributing to life-long achievement in every area of life. Each of these 32 daily readings takes an in-depth look at a single block of the pyramid, which when combined with the other blocks forms the structure of the pyramid of success. Join John Wooden and Jay Carty to discover the building blocks and key values from confidence to faith that have brought Coach to the pinnacle of success as a leader, a teacher and a follower of God. – Amazon Review.
The Power of Focus: What the Worlds Greatest Achievers Know about The Secret of Financial Freedom and Success
Jack Canfield, Mark Victor Hansen & Les Hewitt
Canfield and coauthors Mark Hansen and Les Hewitt recommend that we concentrate on our strengths, set goals, and focus on them. Canfield and Hansen created the Chicken Soup for the Soul series, which now has 27 titles and has sold 47.5 million copies. They have added new ingredients to their pot; their mix now includes a weekly television show, electronic games, and even refrigerator magnets. All the while, though, their basic stock has remained the same: inspirational, heartwarming, and homey stories that make people feel good. Now they detail 10 "focusing strategies" they say they used to get their first books published and to build on their success. The authors include new stories and their own personal anecdotes to show the importance of having successful habits, creating balance, maintaining confidence, building excellent relationships, etc. – David Rouse, Amazon Review.
[/column]
[end_columns]
*Just so you know, the site links are not affiliate or sponsored links, just simply links that members have found helpful and that we thought you might enjoy too.  *Most of the books can be read from your local library.  But just in case they are not available, we have added our affiliate link to Amazon for your convenience.  And, of course, any reviews, opinions, strategies or recommendations are solely those of the site or book authors.  We are not responsible for any content, opinions expressed or outcomes from use.