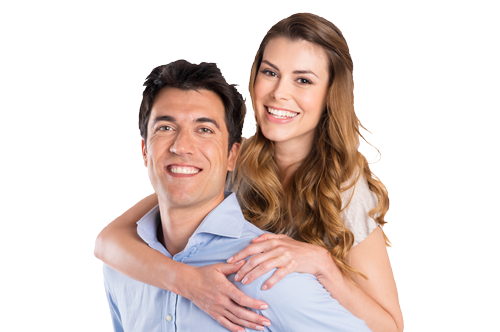 Stay Smart About Your Partnership
Here are websites and books full of ideas and education on keeping the flame alive while still look for that job!
Sites*
[column width="47%" padding="6%"]
What a fun sight for romance! Love stories, poetry, quotes, and letters. Tips, ideas and articles. A dating guide and dining ideas. Top 10 ways to kiss! Even free e-cards!
The official site of Focus on the Family offers practical helps for your marriage and parenting role. Avery in depth and extensive sight. Tips and articles on marriage, parenting, finances, health and much more. Many book recommendations and even movie reviews and recipes. Wonderful site for the Christian soul!
Offers and ranks links on many subjects: health, nutrition, fertility, marriage, govt. organizations, adoption, family finance and much more!
A great sight for moms for healthy moms, babies and families.
[/column]
[column width="47%" padding="0″]
Oprah Winfrey's extensive site with articles on sex, divorce, infidelity, money and relationships or ask the experts.
American Association for Marriage & Family Therapy
The official site for the American Association for Marriage and Family Therapy. Locate a therapist near you see a picture of them, learn what they specialize in, their credentials, office hours and providers they accept. Very helpful! You may also read articles and more, if you become a member and pay membership fee (a site for therapists).
PhD's provide some helpful articles on Normal stages of marriage and others. Also provides recommended links.
Very extensive site with many links. About abusive relationships: involving alcohol and drugs, codependency, sexual recovery, verbal or physical. Warning signs, personality type of abusive partner, and what to do. You can also find places for treatment or meetings.
[/column]
[end_columns]
Books*
[column width="47%" padding="6%"]
Fun & Creative Dates for Married Couples: 52 Ways to Enjoy Life Together
Howard Books
Tired of doing the same old thing when it comes to your date night? Would you like to be inspired to get out of your rut and try something new? Then Fun & Creative Dates for Married Couples — 52 Ways to Enjoy Life Together is the book for you!
Inside you will find ideas for dates that will add a little fun and romance to your marriage. From bungee jumping or taking a romantic carriage ride to backyard camping or volunteering for a worthy cause, you'll find dates for all occasions and all budgets. Who says dates have to be boring? Add some spice to them with these fun and creative dates…just for you!
Cheap Dates: Fun, Creative, and Romantic Dates That Won't Break Your Budget
Steven C. Smith
Let's face it: Coming up with a creative yet affordable night out can be a challenge. But there are ways to put a charge in your dating life without putting a big charge on your credit card. If you're looking for entertaining, adventurous, or just plain fun dating ideas that won't break the bank, this refreshing guide is your ideal companion.
Chicken Soup for the Couple's Soul
Jack Canfield, Mark Victor Hansen, Mark Donnelly, Chrissy Donnelly & Barbara De Angelis
Whether single, separated or someone's spouse, everyone wants to find and keep this elusive thing called "love". Bestselling author and foremost relationship expert Barbara De Angelis teams up as a coauthor of "Chicken Soup for the Couple's Soul", a collection of heartwarming stories about how real people discovered true love with the person of their dreams. With chapters on finding each other, intimacy, commitment, understanding, and overcoming obstacles, readers will find inspiration whether they're beginning a new relationship, hoping to work through a difficult one, or trying to recognize extraordinary moments in their lives.
A sweet spoonful of this enchanting Chicken Soup collection will warm the hearts of the romantic readers everywhere.
Emotional Fitness for Couples: 10 Minutes a Day to a Better Relationship
Barton Goldsmith
This book offers you a step-by-step progam you can use to hone your relationship skills to championship levels in just ten minutes a day. You can use the book alone, or you can try the exercises with your partner, going through the book in order or choosing those chapters most relevant to your particular goals. Each chapter is short about two or three pages and succinct. They combine easy exercises and tools with concise, snappy commentary on issues.
Topics include: what the word "love" really means; the importance of physical touch; how to date your mate; how to achieve emotional balance; ways to deal with finances; tricks for stopping an argument before it starts; goal-setting strategies for couples; ways to deal with being apart; tips for coping with hurt before it turns into resentment; and much more.
Men Are from Mars, Women Are from Venus: The Classic Guide to Understanding the Opposite Sex
John Gray
The best-selling relationship book of all time- over seven million copies sold world wide to date- in a freshly designed new format. Learn how to create understanding and communication between the sexes from this classic and authoritative guide. First published in 1993, this book has become an international publishing phenomenon and is one of the most famous non-fiction publications of all time. A lively and accessible guide to successful communication between the sexes that has already helped many millions of readers from across the globe understand why members of the opposite sex behave the way they do, this new edition contains all the text of the original, including: / what makes members of the opposite sex tick / how to understand their verbal and non-verbal language / how to motivate the opposite sex and get what you want / how to avoid arguments and promote fruitful communication / how to score points with the opposite sex and impress your partner / the real emotional needs of the opposite sex and the behaviours associated with these needs / how to keep love alive and stay together long term This authoritative guide will help you reach a point of harmony and understanding where both sexes can live, work and love together.
[/column]
[column width="47%" padding="0″]
The 5 Love Languages: The Secret to Love That Lasts
Gary Chapman
Unhappiness in marriage often has a simple root cause: we speak different love languages, believes Dr. Gary Chapman. While working as a marriage counselor for more than 30 years, he identified five love languages: Words of Affirmation, Quality Time, Receiving Gifts, Acts of Service, and Physical Touch. In a friendly, often humorous style, he unpacks each one. Some husbands or wives may crave focused attention; another needs regular praise. Gifts are highly important to one spouse, while another sees fixing a leaky faucet, ironing a shirt, or cooking a meal as filling their "love tank." Some partners might find physical touch makes them feel valued: holding hands, giving back rubs, and sexual contact. Chapman illustrates each love language with real-life examples from his counseling practice.
Although some readers may find choosing to love a spouse that they no longer even like hoping the feelings of affection will follow later a difficult concept to swallow, Chapman promises that the results will be worth the effort. "Love is a choice," says Chapman. "And either partner can start the process today." –Cindy Crosby.
The Seven Principles for Making Marriage Work: A Practical Guide from the Country's Foremost Relationship Expert
John M. Gottman & Nan Silver
Gottman, the director of the Gottman Institute, has found through studying hundreds of couples in his "love lab" that it only takes five minutes for him to predict–with 91 percent accuracy–which couples will eventually divorce. He shares the four not-so-obvious signs of a troubled relationship that he looks for, using sometimes amusing passages from his sessions with married couples.
Gottman debunks many myths about divorce (primary among them that affairs are at the root of most splits). He also reveals surprising facts about couples who stay together. They do engage in screaming matches. And they certainly don't resolve every problem. While this may sound like a couple in trouble, Gottman found that they pass the love-lab tests and say honestly that "they are both very satisfied with their relationship and they love each other deeply."
Through a series of in-depth quizzes, checklists, and exercises, similar to the ones he uses in his workshops, Gottman provides the framework for coping with differences and strengthening your marriage. His profiles of troubled couples rescued from the brink of divorce and those of still-happy couples who reinvigorate their relationships are equally enlightening. – Amazon Review.
For Men Only: A Straightforward Guide to the Inner Lives of Women
Shaunti Feldhahn & Jeff Feldhahn
Women: complicated and impossible to understand? Do you love and want to please the woman in your life, but just can't seem to figure her out? That was before For Men Only. Now at your fingertips is the tool that will unlock the secret to her mysterious ways. Through hundreds of interviews and the results of a scientific national survey of women, this book demonstrates that women are actually not random and that they really can be systematized and mapped. In fact, much to men s delight, this book shows that women are actually quite easy to understand and please as long as you know what it is they need. This simple map will guide you to loving your wife or girlfriend in the way she needs to be loved.
What makes her tick? What is she really asking (but not actually saying)? Take the guesswork out of trying to please your wife or girlfriend and begin loving her in the way she needs. Easily. For Men Only is a straightforward map that will lead you straight into her heart.
For Women Only: What You Need to Know about the Inner Lives of Men
Shaunti Feldhahn
"What an important book!" – Beth Moore
"Ready for an eye-opener? A mountain of meaningful information for any woman wanting to understand men at a profound level." – Drs. Les and Leslie Parrott, Seattle Pacific University.
After the Affair: Healing the Pain and Rebuilding Trust When a Partner Has Been Unfaithful
Janis Abrahms Spring & Michael Spring
For the 70 percent of couples who have been affected by extramarital affairs, this is the only book to offer proven strategies for surviving the crisis and rebuilding the relationship — written by a nationally known therapist considered an expert on infidelity. There is nothing quite like the pain and shock caused when a partner has been unfaithful. The hurt partner often experiences a profound loss of self-respect and falls into a depression that can last for years. For the relationship, infidelity is often a death blow.
After the Affair is the first book to help readers survive this crisis. Written by a clinical psychologist who has been treating distressed couples for 22 years, it guides both hurt and unfaithful partners through the three stages of healing: Normalizing feelings, deciding whether to recommit and revitalizing the relationship. It provides proven, practical advice to help the couple change their behavior toward each other, cultivate trust and forgiveness and build a healthier, more conscious intimate partnership.
[/column]
[end_columns]
*Just so you know, the site links are not affiliate or sponsored links, just simply links that members have found helpful and that we thought you might enjoy too. *Most of the books can be read from your local library. But just in case they are not available, we have added our affiliate link to Amazon for your convenience. And, of course, any reviews, opinions, strategies or recommendations are solely those of the site or book authors. We are not responsible for any content, opinions expressed or outcomes from use.