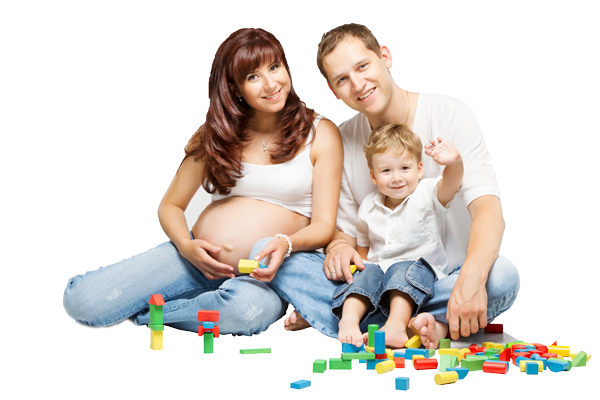 Stay smart and keep your family support system happy!
Here are links and books full of ideas and education on keeping the family happy, healthy and fun while still looking for that job or starting that new business! 
Links*
[column width="47%" padding="6%"]
The official site of Focus on the Family offers practical helps for your marriage and parenting role. Avery in depth and extensive sight. Tips and articles on marriage, parenting, finances, health and much more. Many book recommendations and even movie reviews and recipes. Wonderful site for the Christian soul!
The well-known Pediatrician gives advice on many aspects of pregnancy and parenthood. Message boards also allow you to get ideas from other parents. You can search for your particular problem and even pose your question to the experts.
A great magazine for families, offers a great website! Offers so much and doesn't just tease you like so many do. They offer boredom busters, great family vacation spots, party ideas and even a cake finder (they even have a sleepover cake), craft ideas for kids, discipline helps (I needed help keeping my children in bed after I put them there, and found some things to try), kid-friendly recipes, health and learning advisors, and a baby-name finder. Check out this site!!!
Parenting magazine's site informs you about freebies and contests, helps you to discover your age-by-age fertility chances, provides a stay-at-home finance calculator and gives tips on how to make the transition from working mom to stay-at-home mom. Also offers advice from many experts, including Dr. Sears. Lots of message boards to talk with other parents like you!
A service of Girls and Boys town. Common sense answers to parenting questions. Ask the experts advice on your child's behavior, school, health, love and loss. … Very in depth; tons of articles in every subject imaginable for every age!!! Free parenting E-Book.
The National Parenting Center's Seal of Approval Program
This site offers The National Parenting Center's Seal of Approval program. It is an independent testing procedure conducted to judge a variety of products introduced and marketed to the parent/child consumer market. There are also many helpful articles, and a college-cost-calculator.[/column]
[column width="47%" padding="0″]
An amazing site for the whole family!!! Kids can enter their own site with so much to do and learn! Educational games and facts, what to do when your parents fight, or kids can ask questions of the experts (i.e. How does the nose know so many smells? Or What's a burp? ). Teens also have their own site where they can ask the experts personal questions. They can find out about their changing bodies, drugs, staying safe, STD's, studying tips, preventing acne, food and fitness. Parents aren't left out and have a plethora of information on their child's health and well-being.
Health information for the whole family from the American Academy of Family Physicians. Includes drug information, a medical dictionary or you could search a specific health topic.
Offers and ranks links on many subjects: health, nutrition, fertility, marriage, govt. organizations, adoption, family finance and much more!
Positive Parenting is an obscure site dedicated to providing resources and information to help make parenting more rewarding, effective and fun. Offers some very helpful articles.
Information, insight and support for parents of teens. Has helpful articles, but most importantly, you can talk with other parents that know what you're going through, or can tell you what has worked for them.
[/column]
[end_columns]
Books*
[column width="47%" padding="6%"]
Great Games! 175 Games & Activities for Families, Groups, & Children!
Matthew Toone, Jodie Nida, & Gary Locke
Are you looking for Family Games, Group Games, or Children's Games & Activities? Planning a Party, Date Night, Family Get-Together, or a Game Night? This book includes hundreds of fun game and activity ideas for people of all ages, groups of all sizes, and for any game category and setting!
More importantly, the purpose of this book is to bring families together, create fun and meaningful memories, and provide wholesome entertainment for everyone!
– No Cost, Low Prep – with simple things from around the house, you'll be having fun in no time!
– Easy to Read – step-by-step instructions, dozens of variations to keep games interesting every time you play, plus an extensive index of games by topic.
– An Excellent Resource – for parents, children, families, youth & church groups, leadership camps, teachers, mothers, pastors, and event planners. – Amazon Review.
Disney's FamilyFun Crafts: 500 Creative Activities for You and Your Kids
Deanna F. Cook and The Experts At Family Fun Magazine
The perfect resource for busy families in search of creative and exciting ways to turn free time into fun family time, Disney's FamilyFun Crafts nurtures a child's creativity through painting, drawing, paper crafts, kitchen crafts, nature crafts, homemade toys, and much more. Color illustrations. – Amazon Review.
Fun on the Run!: 324 Instant Family Activities
Cynthia L. Copeland
It's instant fun. Activities to do in minutes. Super-quick games to roll out at a moment's notice. Filling a need that every parent of young children has, 324 Anytime, Anywhere Activities! for Kids is a perfect antidote to those "booooring" car rides, endless waits in the doctor's office, restaurant fidgetiness, and assorted child-unfriendly chores. And you don't need to bring along any special props.
Several years ago, Cynthia Copeland shared the wisdom of her three children in Really Important Stuff My Kids Have Taught Me, which has 356,000 copies in print. Now she's written a parents' survival guide for those times when kids seem more at wit's end than wise. In the car? Try Red Car, Blue Car, Old Car, New Car; How Far, How Fast?; Raindrop Race; or I Heard It!, where the first one to hear the secret word on the radio wins. While waiting for the pediatrician, try Sock' Em, Cents of Hearing, or Body Double–draw the outline of your child lying on the examination table paper, then let him or her fill it in. Stuck at the bus stop? Gather the kids to play Simon Does, Knot Happening, or Blind Man Walking. There are mind benders, story-telling games (including It Was a Dark and Stormy Night)–in all, hundreds of ways guaranteed to engage their imagination and lift their spirits. Not to mention yours. – Amazon Review.
Family Fun Nights: 140 Activities the Whole Family Will Enjoy
Lisa Bany-Winters
Filled with imaginative activities to bring the family together and create lifelong memories, this resource for parents and grandparents is full of activity ideas that require little or no preparation and use materials that are easily found around the house. The 26 themed family events and 140 related activities go beyond game night and movie night by creating family traditions that kids will remember and look forward to repeating. Families laugh together on "Giggle Night" or "Opposite Night," explore during "Animal Night" and "Science Night," or scare themselves silly on "Spooky Night" and "Mystery Night." Everything needed to make the night complete is detailed, including skits, songs, crafts, games, and recipes. – Amazon Review.
The Book of New Family Traditions: How to Create Great Rituals for Holidays & Everydays
Meg Cox
Overcoat Day. Welcome Summer Party. Monthly Pizza Blast. Bus Stop Party. These are just some of the enjoyable and inventive new traditions you 'll find in The Book of New Family Traditions. Life isn't like it used to be, and we need to invent new traditions for today's families. Meg Cox guides you through the simple steps that help families fully cherish all of those special moments and milestones, help heal the wounds of trauma and loss, and strengthen that indomitable spirit of identity within a family. You'll find fresh ways of commemorating established holidays like Thanksgiving and July 4, Passover and Easter, Christmas, Hanukkah, and Kwanzaa. You will also find original observances for birthdays, bedtime and dinnertime, not to mention a whole compendium of unexpected traditions: sports rituals, pet rituals, homework rituals, vacation rituals and family meetings, among others. The Book of New Family Traditions provides a wealth of fun, easy and creative new celebrations for your family for every occasion.
Meg Cox is a journalist, author and expert in family traditions. A former reporter for the Wall Street Journal, she has interviewed everyone from Rupert Murdoch to Queen Latifah. She writes for a wide range of magazines including Family Fun, Good Housekeeping, Parents, and Cooking Light and Worth – Amazon Review.
The Family Fitness Fun Book: Healthy Living for the Whole Family
Rose R. Kennedy, Lori Baird & Rose Kennedy
Kids aren't getting enough exercise. Adults aren't as active as they should be. And families aren't spending enough time together. What's the answer? Turn off the computer…unplug the television…and have some fun!
The Family Fitness Fun Book is for anyone who wants to be more active, spend more quality time with their family, and get more overall enjoyment from life. The book features ideas for fun activities, games, and outdoor adventures for every level of fitness, every season, and almost every interest. Start your own Family Olympics, organize a bike parade in your neighborhood, go on a nature hike, have a Hula-Hoop contest, or learn how to cross-country ski. You choose the activities that interest you and your family most. – Amazon Review.
The Five Love Languages of Teenagers
Gary Chapman
The Five Love Languages of Teenagers contains very practical guidance on how to express the teen's primary love language, how to teach them appropriate responsibility, and how to properly handle both parental and teen anger. It is a tangible resource for stemming the tide of violence, immorality, and despair engulfing many teens today. – Amazon Review.
Bringing Up Boys
James C. Dobson
Dr. Dobson, a psychologist and family counselor, takes a decidedly conservative approach to the "special challenge of raising boys." Celebrating the natural differences between boys and girls, Dobson outlines biological differences, particular issues in disciplining boys, and the different roles of mothers and fathers. He scoffs at those who attribute differences to social factors. Dobson is particularly critical of feminists and their influence on American culture, for example, the advent of nonsexist toys. Dobson sees the "future of Western civilization" dependent on how we handle the "crisis" of raising the next generation of men. Much of his advice on boy-rearing issues, from discipline to attention deficit disorder to coping with divorce, is biblically based. Each chapter ends with a question-and-answer format. The most controversial chapter examines the origins of homosexuality, calling it a "disorder" that can be cured. Conservative and Christian readers may enjoy Dobson's book; other readers are likely to take issue with some of his observations. – Vanessa Bush, Booklist, American Library Association.


[/column]
[column width="47%" padding="0″]
Staying Connected To Your Teenager: How To Keep Them Talking To You And How To Hear What They're Really Saying
Michael Riera
From the co-author of Field Guide to the American Teenager and parenting expert for "The CBS Early Show," at last, a book of sage advice that will help frustrated parents reconnect with their teenager and keep that connection even in today's often-crazy world.
The first step is simple: realizing that inside every teen resides two very different people-the regressed child and the emergent adult. The emergent adult is seen at school, on the playing field, in his first job, and in front of his friends' families. Unfortunately, his parents usually see only the regressed child-moody and defiant-and, if they're not on the lookout, they'll miss seeing the more agreeable, increasingly adult thinker in their midst. With ingenious strategies for coaxing the more attractive of the two teen personalities into the home, family psychologist Mike Riera gives new hope to beleaguered and harried parents. From moving from a "managing" to a "consulting" role in a teen's life, from working with a teen's uniquely exasperating sleep rhythms to having real conversations when only monosyllables have been previously possible, Staying Connected to Your Teenager demonstrates ways to bring out the best in a teen-and, consequently, in an entire family. – Amazon Review.
Yes, Your Teen is Crazy!: Loving Your Kid Without Losing Your Mind
Michael J. Bradley
For parents who have tried everything but still have teens who are out of control, Bradley's Yes, Your Teen Is Crazy! is a funny, blunt, and reassuring book. Philadelphia psychologist Bradley approaches the subject from the viewpoint that teens are, well, a little nuts; using current brain research, he points out that the most sophisticated parts of the mind are not developed until the end of adolescence ergo, the acting out, mood swings, ADHD, depression, suicide, anorexia, etc. The basic premise is that parents are still the most influential force in their kids' lives and that the old rules of parenting are not only unhelpful but destructive. Adults must take the blame for ignoring rampant alcohol addictions among teens, allowing sex to saturate culture so much that kids don't even know what intimacy and commitment are, and believing that raising children in 2001 can be easy. Rejecting peer pressure as an excuse for unacceptable behaviors, Bradley distinguishes between "normal" and "insane." One chapter describes negotiation, decision-making, and the enforcement of rules; another deals with the new phenomenon of teen rage and how to survive it. Overall, the message is that kids can become fine people even if they screw up a lot, and you need to play the parent, not the cool confidante. – Linda Beck, Indian Valley P.L., Telford, PA, Library Journal, Reed Business Information, Inc.
Positive Discipline for Teenagers
Jane Nelsen Ed.D. & Lynn Lott
Adolescence is often a time of great stress and turmoil not only for kids going through it, but for you, their parents as well. During the teen years, kids aggressively begin to explore a new sense of freedom, which often leads to feelings of resentment and powerlessness for parents who increasingly are excluded from their children's lives. This revised edition of Positive Discipline for Teenagers shows you how to break the destructive cycle of guilt and blame and work toward greater understanding and communication with your adolescents. Inside, you'll:
Find out how to encourage your teen and yourself
Grow to understand how your teen still needs you, but in different ways
Learn how to get to know who your teen really is
Discover how to develop sound judgment without being judgmental
Learn how to use follow-through the only surefire way to get chores done
Over the years, millions of parents have come to trust the classic Positive Discipline series for its consistent, commonsense approach to child rearing. Inside, you'll discover proven, effective methods for working with your teens.
Over 1 million Positive Discipline books sold! – Amazon Review.
10-Minute Life Lessons for Kids: 52 Fun and Simple Games and Activities to Teach Your Child Honesty, Trust, Love, and Other Important Values
Jamie C. Miller
A child says, "I hear and I forget, I see and I remember, I do and I understand." 10-Minute Life Lessons for Kids is a book about seeing and doing–a book that gives parents the ability to teach the powerful principles of honesty, trust, generosity, love, and other values. Children will discover the objectives themselves as they actively participate in fun games and activities.
The games can be done in any order, with very little planning and with very few supplies–just common objects most people have around the house like toothpicks, string, pennies, or an apple. Some can be done while riding in the car, and others can be expanded to fill a whole evening with family fun. The activities in 10-Minute Life Lessons for Kids will not only create cozy and enjoyable moments of family togetherness, they will have a lasting impact on your growing child. – Amazon Review.
Building Moral Intelligence: The Seven Essential Virtues that Teach Kids to Do the Right Thing
Michele Borba Ed.D.
Television, games, the Internet, peers and other forces shape children's morality, but consultant and educator Borba (Parents Do Make a Difference) argues that it is parents who provide the most enduring modeling and instruction. Kids, she asserts, should be fortified against the onslaught of increasingly negative cultural influences violent video games, nasty music lyrics by parental involvement and guidance. Designed as a guide for parents and caregivers of children from three to 15 years old, the book describes an epidemic deficiency in the moral development of American kids and outlines seven virtues (Empathy, Conscience, Self-Control, Respect, Kindness, Tolerance and Fairness) to be engendered in children. Devoting an identically designed chapter to each virtue, she defines the virtue in accessible and secular language. She then provides a test for parents to assess their children and offers practical actions parents can take on a daily basis. Throughout, her tone is pragmatic and optimistic. She advises parents to make sure they are providing a moral example that they would want their children to follow in other words, watch their own behavior. She advises parents to be direct about their own moral beliefs and encourage specific virtuous behaviors. Borba concludes the book with a helpful resource list. A packed storehouse, this helpful, informative and hopeful book will be dog-eared over years of consultation. (July)Forecast: Many readers will recognize Borba's name; as an expert on "bullying," she makes frequent TV appearances, and on Oprah's Mom Online she is the "Moral Intelligence Pro." This book is timely; given public debates on media violence, and the prevention of juvenile crime, it's likely to be widely read and referenced. – Publishers Weekly, Cahners Business Information, Inc.
The Secrets of Happy Families: Eight Keys to Building a Lifetime of Connection and Contentment
Scott Haltzman MD
Living in a happy family is good for your health, longevity, productivity, and success. Written by best-selling author Dr. Scott Haltzman, The Secrets of Happy Families is filled with smart, wise, and often humorous tips for families who want a healthy and harmonious home life in good times and tough times.
The Secrets of Happy Families is based on the groundbreaking results of a survey of 1,266 men and women who reveal their family secrets on topics from sex to childcare. Dr. Haltzman interweaves cutting-edge research and examples from his own clinical practice to arrive at easy-to-apply strategies that can boost the happiness in any family. – Book Cover.
Haltzman's latest entry into the 'advice to families' genre is a gem. Grounded in solid family research and his own survey of families, Haltzman offers sound, practical, and compassionate advice for families. His recognition of the diversity of contemporary families is one of the great strengths of this book. The accessible style is sure to please a wide range of readers from parents to family professionals. – Ross D. Parke, Ph.D. Distinguished Professor of Psychology, Emeritus, University of California, Riverside; and past president, Society for Research in Child Development.
Driven To Distraction : Recognizing and Coping with Attention Deficit Disorder from Childhood Through Adulthood
Edward M. Hallowell, John J. Ratey
This clear and valuable book dispels a variety of myths about attention deficit disorder (ADD). Since both authors have ADD themselves, and both are successful medical professionals, perhaps there's no surprise that the two myths they attack most persistently are: (a) that ADD is an issue only for children; and (b) that ADD corresponds simply to limited intelligence or limited self-discipline. "The word disorder puts the syndrome entirely in the domain of pathology, where it should not entirely be. Although ADD can generate a host of problems, there are also advantages to having it, advantages that this book will stress, such as high energy, intuitiveness, creativity, and enthusiasm, and they are completely overlooked by the 'disorder' model." The authors go on to cite Mozart and Einstein as examples of probable ADD sufferers. (The problem as they see it is not so much attention deficit but attention inconsistency: "Most of us with ADD can in fact hyperfocus at times.") Although they warn against overdiagnosis, they also do a convincing job of answering the criticism that "everybody, and therefore nobody" has ADD. Using numerous case studies and a discussion of the way ADD intersects with other conditions (e.g., depression, substance abuse, and obsessive-compulsive disorder), they paint a concrete picture of the syndrome's realities. Especially helpful are the lists of tips for dealing with ADD in a child, a partner, or a family member. – Richard Farr, Amazon Review.


[/column]
[end_columns]
*Just so you know, the site links are not affiliate or sponsored links, just simply links that members have found helpful and that we thought you might enjoy too. *Most of the books can be read from your local library. But just in case they are not available, we have added our affiliate link to Amazon for your convenience. And, of course, any reviews, opinions, strategies or recommendations are solely those of the site or book authors. We are not responsible for any content, opinions expressed or outcomes from use.